Is it possible to develop a custom widget on Appsmith?
React components can be connected to the Appsmith platform using the Widget Development APIs and registered to be available for use by Appsmith developers.
In the video below, we can view a quick walk-through on the basics of the Widget Development API.
In the following, we dive into the details of the features available to widget developers.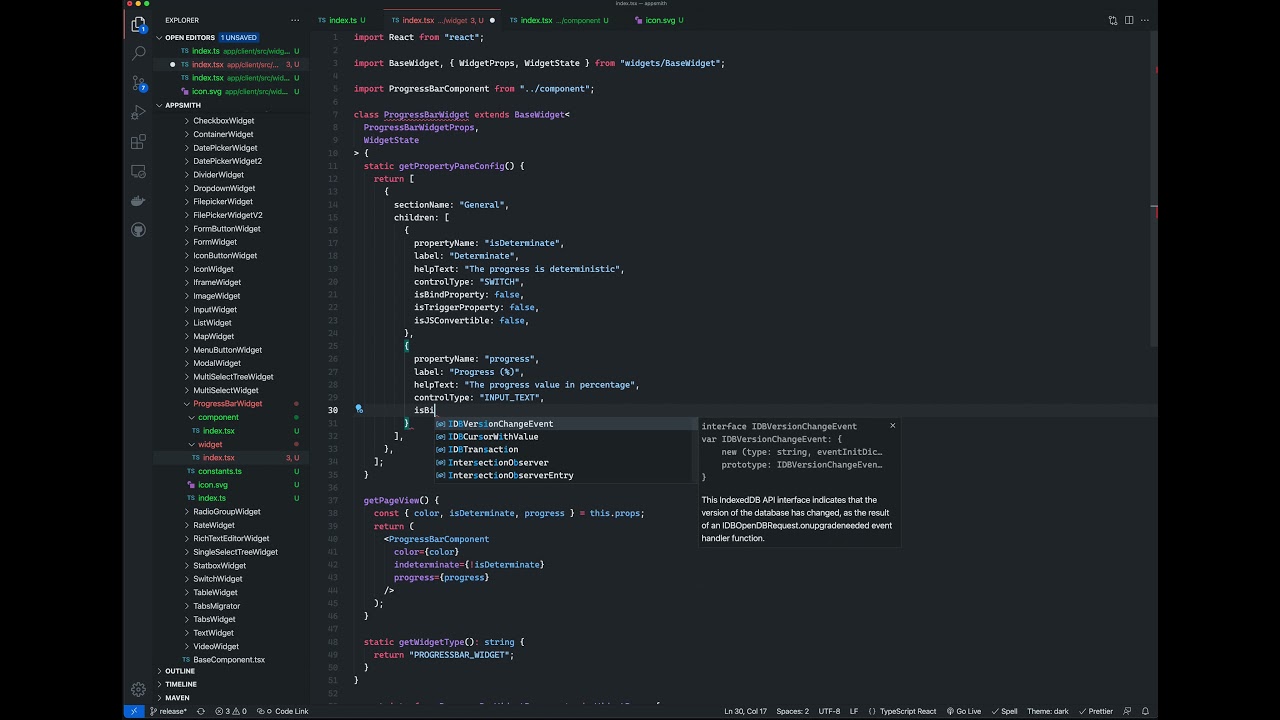 Appsmith Widget Development Guide