Hi guys
I try to use the how to guide inside the learning ressources to enrich my data with additional api queries.
Like in the use case, i have one api call to fetch all endpoints and then i would like to run a second api call to fetch details about every endpoint. but i dont unterstand, how i can pass the needed information from the first api to the second query
In my case, i have to run the second query (blue) for all endpointObj.id from the from the first query (red). The second query needs the id as a param.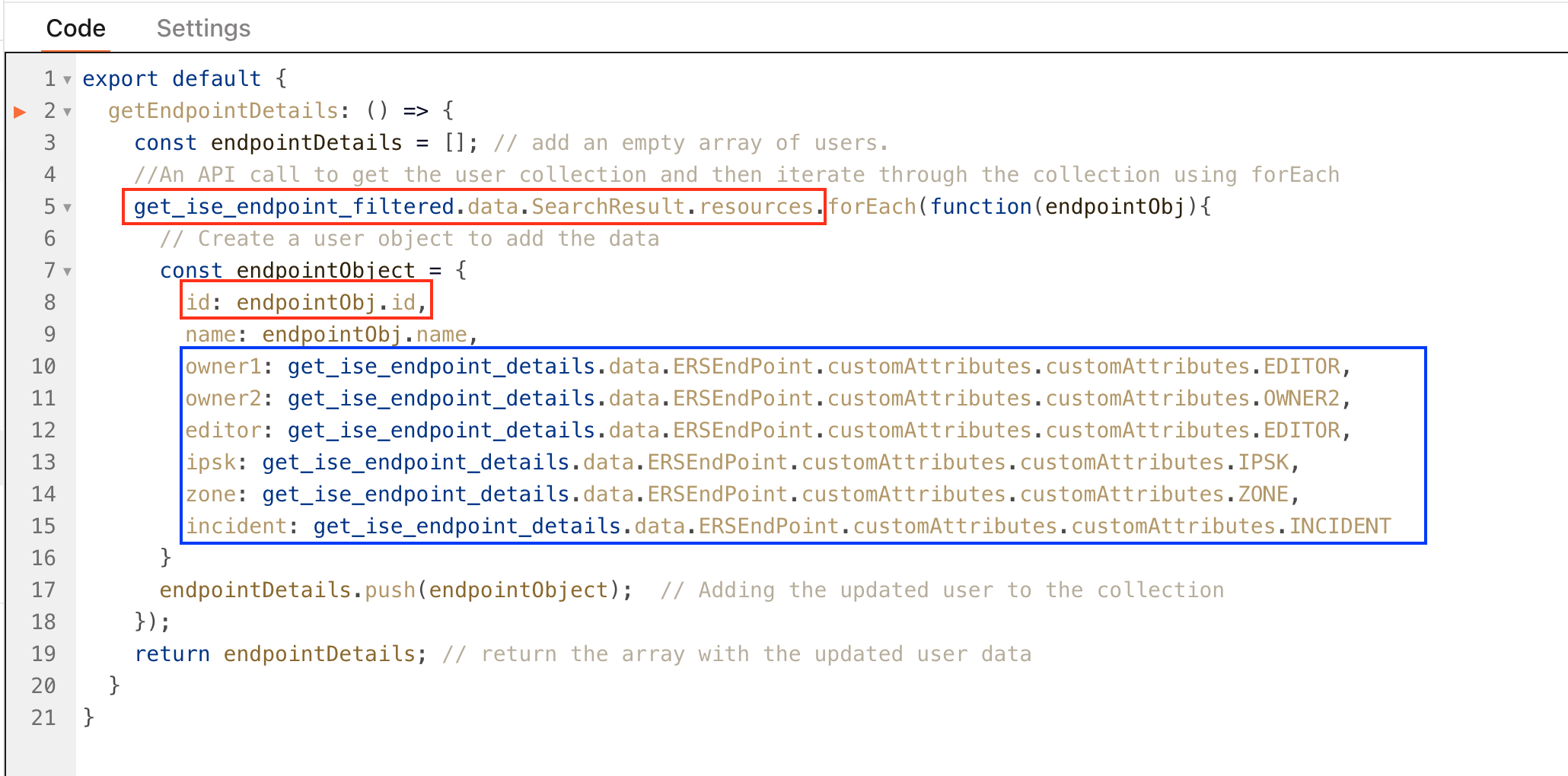 I tried something like this:
https://server/api/{{function_endpoint_details.getEndpointDetails(endpointObject.endpointObj.id)}}
When i run only the first api, the output looks like this one: